CoWorking Roof Addition in Industry City, NY
In this project I am proposing a new co-work (play-work) style with adaptations to the existing coworking trend for young creatives in the art and design industry. 
Our site is located in the Industry City in Brooklyn, where lots of rigid geometrically symmetrical blocks take place since pre- WW2. For the whole site to be more alive, I proposed occasionally spreading of curve-shaped light-weight concrete roofs, painted white, with tightly-lined metal columns as support for the 1-2 story roofs. 
Quick material n visual testing..
Initial program mapping. Final program according to client need+client persona is lost but I will make another one when I get a chance. ..
My Favorite perspectives! :)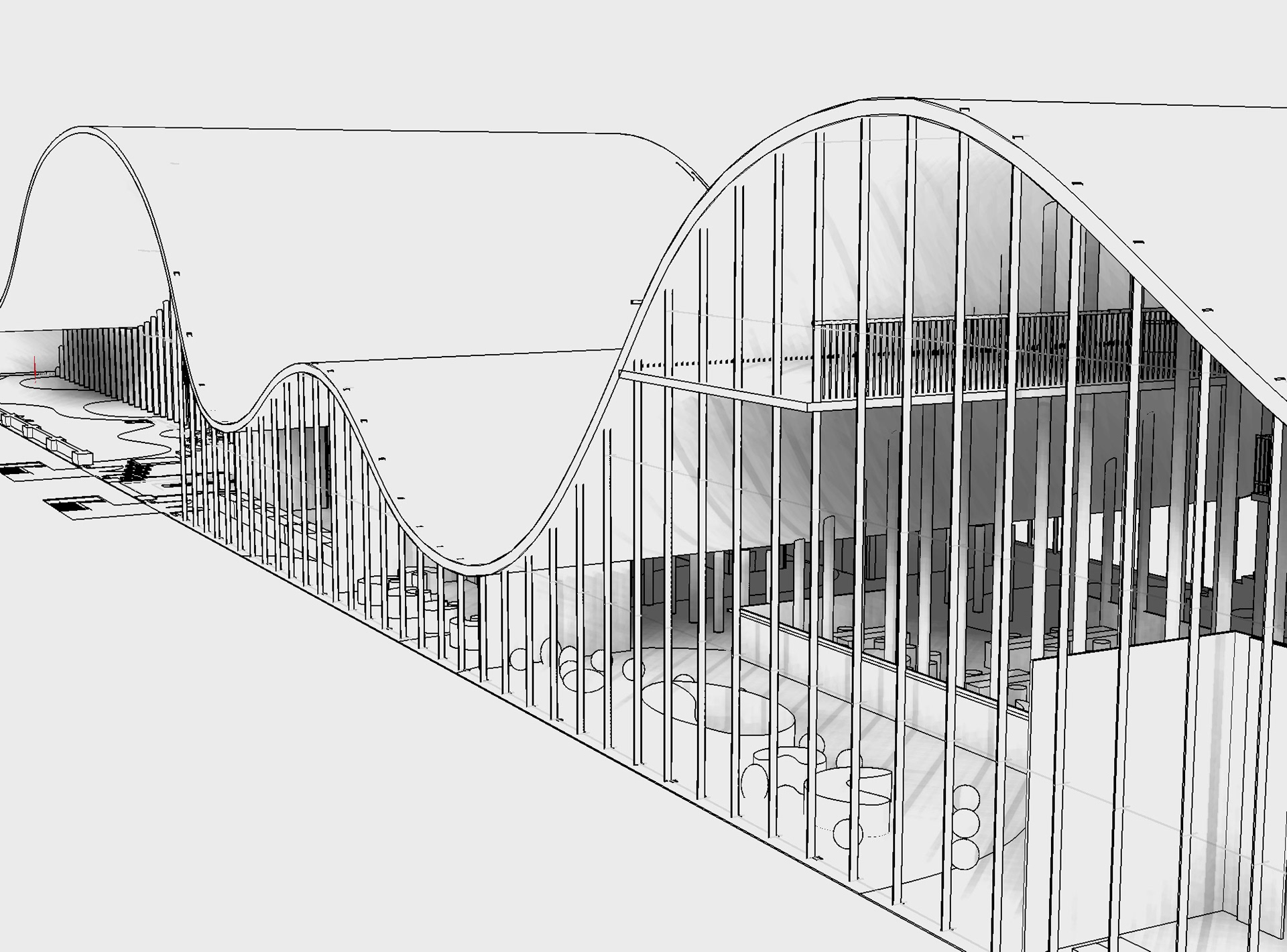 Grey scale w line drawings to show how light and shadow transit through interior and some exterior spaces.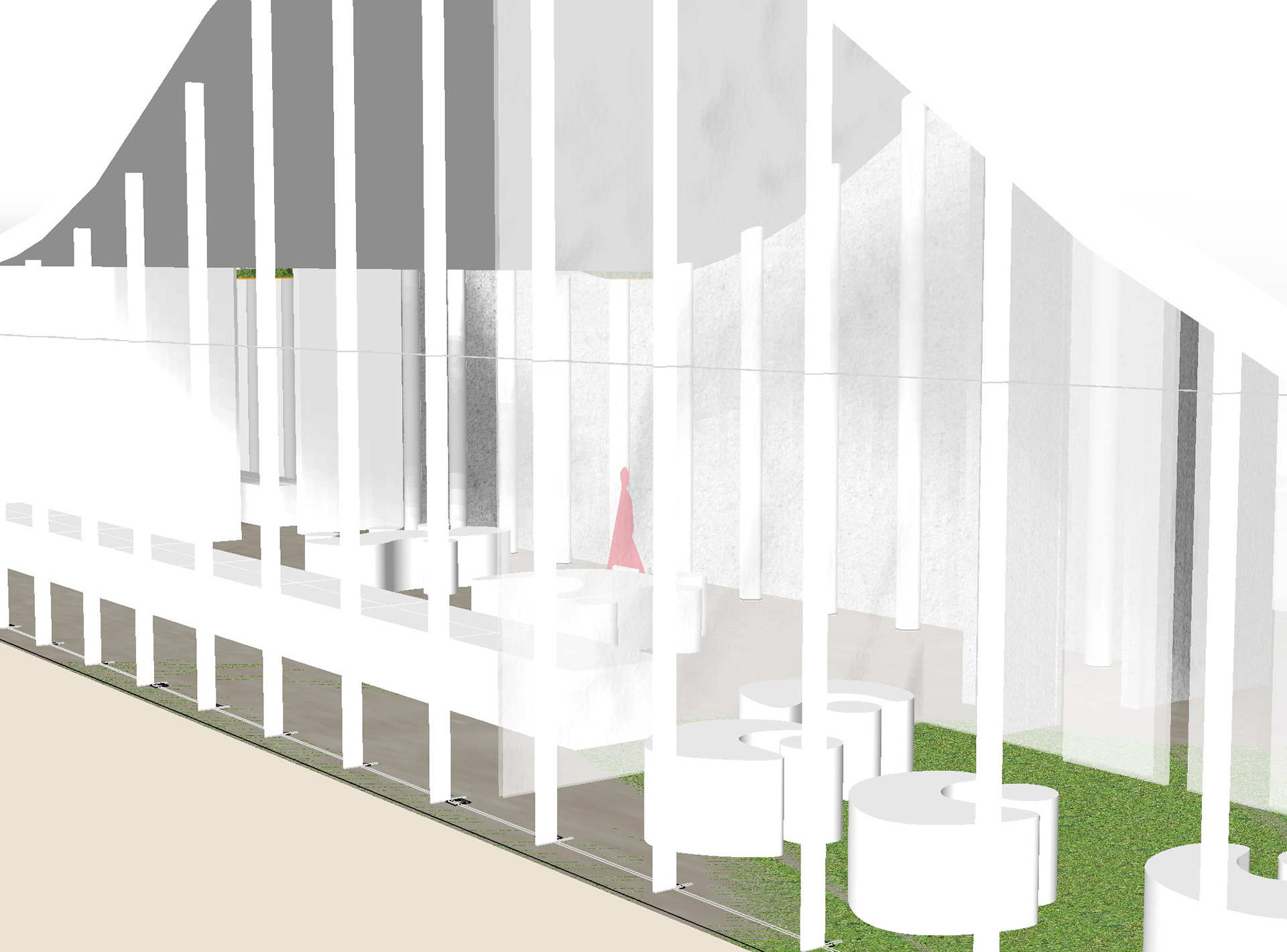 Scenes: renderings to show stories happening in different perspectives.