3d lines in space, formed into interlocking cubes, composition in rhino, contour line drawing of details and overall geometry. 
Carefully picked one of the best composed knuckle(3*3"), 3d printed in prusa, dipped in resin dyed coating, clear coating and spray painted. Photographed in Cannon, image manipulated in Lightroom and photoshop. 
Photography and post production in photoshop of actual knuckle model. 
Scenes recreated in rhino, rendered with vray.
One zoom in(13*19) details the behind the scenes, one zoom out(19*26) render revealing the whole setting.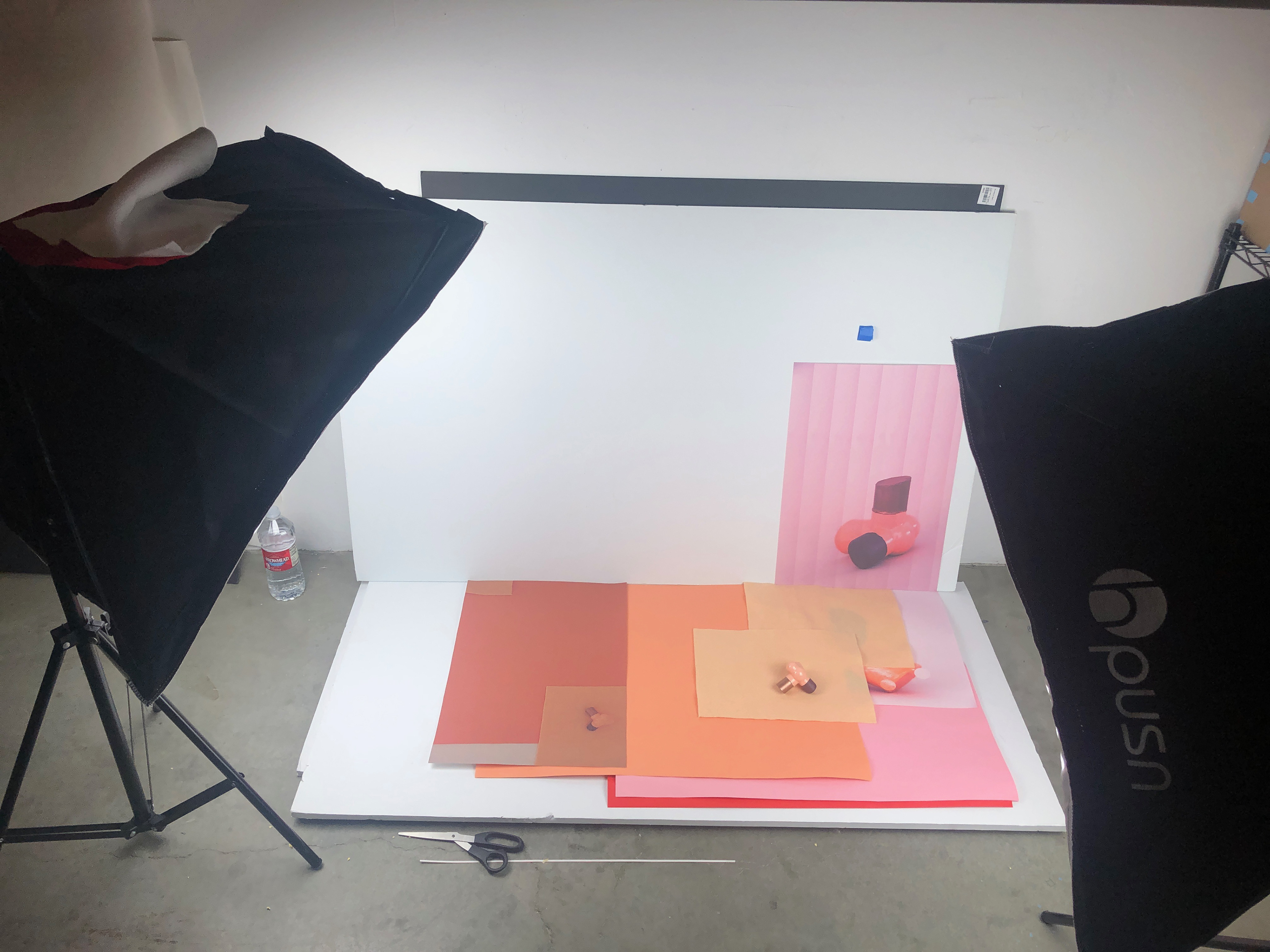 --Exploring and discussing architectural Visual Representations Techniques. 
SCI-Arc (LA 90013, USA) 2019 Fall 1GA VS
Instructors: Kristy Ballet, Matthew Au